Open Letter
Dave Sifry (founder and CEO of Technorati) dropped by yesterday to comment on a post I wrote on some of my he's done this, but I'm still amazed when it happens.
He apologized for any problems I was experiencing, but also pointed out that the service seemed to be functioning correctly. Naturally, I checked, and indeed things seem to be back up. Must have been a temporary outage.
In any case, I appreciate the amount of work Dave is obviously putting forth on behalf of his users. It's just that in the age of Google and other hyper-architected systems the stakes and expectations are raised for everyone involved in trying to build a customer base.
Moving forward, I thought I'd use this space to address a couple of issues that I'm still having with the service. I'm sure this feedback (assuming its shared in the vast aggregate of the Net) will find its way to the development team.
1. Currently, my cosmos search says that I have 260 links from 32 sources. However, my claimed weblog summary states that I have Inbound blogs: 16 Rank: 63524 . Is that an inconsistency, or is there a difference between a source and an inbound blog?
2. When running a cosmos search on myself, I notice that most of the 260 links are from me. I think I'd prefer if Technorati didn't count self-referrential links.
3. Hitting the "next" button should more or less instantly show me the next page of results. Sitting through the "searching…" screen is not something you'd expect to have to do and is discouraging.
Anyway, that's it for now. Hope you find this feedback helpful in improving the service, Dave. Best wishes for the holidays.
About Me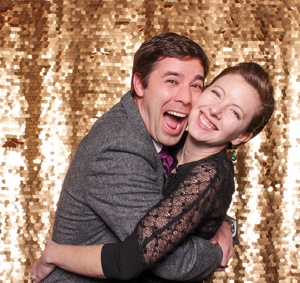 Hey there. My name is Carter Rabasa and I am a husband and father of two beautiful daughters Catherine and Emily. I live in Seattle, WA.